Counting the Beat
Swingers
23 hours ago
Modern Love
David Bowie
23 hours ago
Sowing The Seeds Of Love
Tears for Fears
23 hours ago
Bette Davis Eyes
Kim Carnes
23 hours ago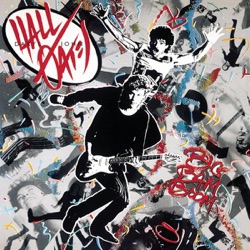 Out of Touch
Daryl Hall & John Oates
23 hours ago
Locomotion
Orchestral Manoeuvres In the Dark
23 hours ago
The Dead Heart
Midnight Oil
23 hours ago
Telephone Booth
Ian Moss
23 hours ago
Cruel Summer
Bananarama
23 hours ago
Drop the Pilot
Joan Armatrading
23 hours ago
查看更多
Totally Radio 80s直播
Just for Hits & Giggles
Totally Radio 80's is a Australian digital radio station owned and operated by Totally Media. Best known for musical genres such as 80s.
頻率 Totally Radio 80s
Adelaide: Online
Ballarat: Online
Brisbane: Online
Byron Bay: Online
Canberra: Online
Darwin: Online
East Ipswich: Online
Gold Coast: Online
Hobart: Online
Melbourne: Online
Newcastle: Online
North Ipswich: Online
Perth: Online
Sydney: Online
Toowoomba: Online
Wollongong: Online
查看更多
热门歌曲
过去7天:
1. Alison Moyet - Invisible
2. Crowded House - Something So Strong
3. Huey Lewis & The News - Hip To Be Square
4. Mike & The Mechanics - Silent Running
5. Visage - Fade To Grey
6. Rick Astley - Whenever You Need Somebody
7. Depeche Mode - Just Can't Get Enough
8. Alphaville - Forever Young
9. Swingers - Counting the Beat
10. Jimmy Barnes - Too Much Ain't Enough Love
过去30天:
1. Alphaville - Forever Young
2. Bruce Hornsby & The Range - The Way It Is
3. Billy Joel - Uptown Girl
4. Daryl Braithwaite - One Summer
5. Mr. Mister - Broken Wings
6. Dusty Springfield - What Have I Done to Deserve This?
7. XTC - Senses Working Overtime
8. Mike & The Mechanics - Silent Running
9. Divinyls - Pleasure and Pain
10. Laura Branigan - Gloria
往来
电子邮件:&nbsp
onair@totallyradio.com.au
社交網路
分享
评论