Track 2
Taylor Swift
23 hours ago
Blinding Lights
The Weeknd
23 hours ago
Last Time I Saw You
Nicki Minaj
23 hours ago
vampire
Olivia Rodrigo
23 hours ago
Girls Just Want to Have Fun
Cyndi Lauper
23 hours ago
Kill Bill
SZA
23 hours ago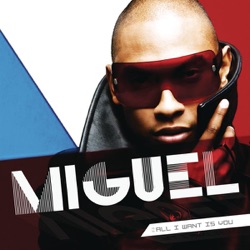 Sure Thing
Miguel
23 hours ago
Sweet but Psycho
Ava Max
23 hours ago
Barbie World (with Aqua) [From Barbie The Album]
Nicki Minaj
23 hours ago
Cupid (Twin Ver.)
FIFTY FIFTY
23 hours ago
查看更多
181.fm - Power 181 (Top 40)直播
Your Lifestyle... Your Music!
Power 181 (Top 40) is an online music channel live streaming worldwide the best and latest hits of the hottest artists and singers of the moment. The channel belongs to 181.FM, a free online radio station with studios in Portland, OR, New York, NY, Cleveland, OH, Houston, TX, Harrisonburg, VA and Miami, FL that offers various genre and subject-specific digital radio channels.
分类:&nbsp
Top 40, Pop Music
頻率 181.fm - Power 181 (Top 40)
Portland: Online
Waynesboro: Online
热门歌曲
过去7天:
1. Taylor Swift - Track 2
2. Dua Lipa - Dance The Night (From Barbie The Album)
3. SZA - Snooze
4. Nicki Minaj - Barbie World (with Aqua) [From Barbie The Album]
5. Olivia Rodrigo - vampire
6. Iamdoechii - What It Is (Block Boy) [feat. Kodak Black]
7. Doja Cat - Paint The Town Red
8. Selena Gomez - Calm Down
9. Lil Durk - All My Life (feat. J. Cole)
10. Olivia Rodrigo - bad idea right?
过去30天:
1. Taylor Swift - Track 2
2. Olivia Rodrigo - vampire
3. SZA - Snooze
4. Nicki Minaj - Barbie World (with Aqua) [From Barbie The Album]
5. Miguel - Sure Thing
6. Iamdoechii - What It Is (Block Boy) [feat. Kodak Black]
7. Selena Gomez - Calm Down
8. Doja Cat - Paint The Town Red
9. Lil Durk - All My Life (feat. J. Cole)
10. Miley Cyrus - Used To Be Young
往来
电子邮件:&nbsp
contact@181.fm
社交網路
分享
评论